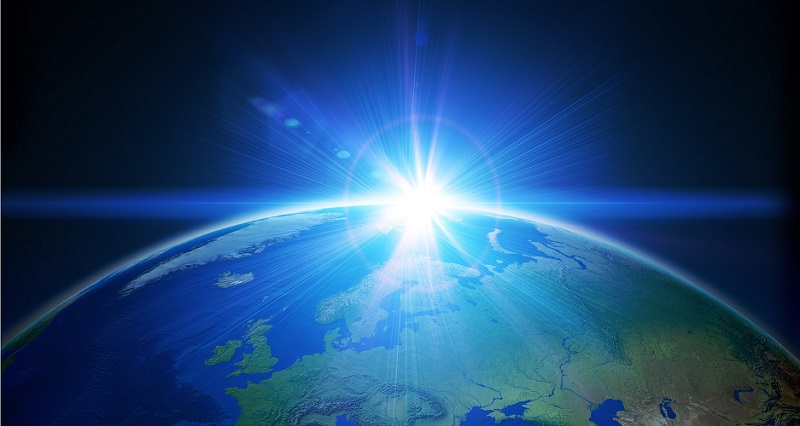 A New Consciousness In A New Time! – is an expression we have used since 1993, from our first book under the title "From Barbarism to Superconsciousness", which was first published by the Caduceus publishing house in Åkersberga, Sweden.
This book is now available in Swedish and English at Amazon (www.amazon.co.uk etc.), under the title "From Barbarism to Superconsciousness".
A New Consciousness in a New Time means a total change of our consciousness, our way of thinking, acting and living in the time we have ahead of us. Most people still cling to the past, to the transient in life. It is much easier to follow old traces of traditions and behaviours as hitherto; to hand over one's life to authorities of various kinds, different kinds of authorities like the church, psychologists, science, governments, county councils, the municipality and other decision-makers of various kinds, giving away the responsibility for one's own life, one's mental, emotional and biological well-being.
But that time is over. Everything we have been used to so far belongs to the past. Everything old, political, religious, scientific, economic, technological, their thought structures are about to collapse. This also applies to our health, training methods such as Yoga, ancient meditation techniques, etc. People who oppose change and want to continue in an outdated paradigm (thought structure) will find it difficult to adapt to the new society.
The majority believe now before the summer of 2022 that they have been released from the fictional pandemic, Covid-19 that everything will return to the same old traditions and established patterns as hitherto. These people will be deeply disappointed when they discover that while they have relaxed from all that covid-19 has done both individually and collectively, government officials and decision makers are planning new measures that will be even worse than what people have experienced so far.
When Sweden's elections to the Riksdag (house of parliament), county council and municipal council will take place on 11/9-2022 and people have voted for their traditional candidates and parties as before, new restrictions will be introduced in various areas afterwards.
Those who want to remain here on earth and be part of the new union, the new cosmic unity, should start and change their thinking, action and follow the development spiral that frees everyone from slavery, control and surveillance that until now has forced man by various means to follow and conform to what is called the "New World Order", which means totalitarian dictatorship, control (surveillance) and slavery.
This applies not only to our health and our internal development, which so far has been based on pill consumption for various health symptoms. The oracle in Delphi's proverb: "Man, know thyself, then you understand how creation works", has never been presented or taught in schools, universities.
We have been fed with incorrect information about us and creation as a whole. We have been deliberately misled by ignorant, unconscious, ego-fixated, power-hungry beings of various kinds.
Quantum Awareness means a higher qualitative soul-related multidimensional consciousness. This can change man's current thought structure and consciousness in a faster way than any hitherto known method.
Quantum Awareness is currently the only known method that can help humans the fastest out of their 3D square box where humans have been locked in for millennia.
Quantum Awareness is part of the CelesteMethod® and is based on the latest space technology.
Quantum Awareness replaces all hitherto known yoga methods, except "Hatha Yoga". The other yoga methods are obsolete and have no longer any effect on human mental, emotional and physical health during the New Age.
Quantum Awareness program, with its latest addition accelerates the mental, emotional, and physical well-being of man (the individual). It emancipates people from various kinds of problems. It teaches man to understand himself, who he is in his innermost being. It makes her find herself as an individual soul being and as a collective being at a higher qualitative level of consciousness.
Man's "Energy Vortices", is referred to in "Yoga" and "Esotericism" as "Chakra systems". This corresponds in humans to the physical biological part of the "Endocrine – Hormonal" functionality which in connection with dysfunction contributes to the restructuring of DNA / RNA. This in turn is the contributing cause of all our mental, emotional and biological (physical) problems of various kinds.
It is not possible to balance the imbalance in DNA / RNA with manual methods as most Yoga teachers and practitioners of yoga believe. It can be stated that the practice of certain yoga systems has a stress-reducing effect, a certain relaxation of the body, the organism. It is another thing to balance all the 13 Chakras, Kundalini energy, Ida, Pingala, Sushumna (Sympathetic, Parasympathetic nervous system and Spinal canal where the three scalar (subtle, etheric) energies (Prana, Qi, Ki) flow. All our imbalances in our mental, emotional and physical functionality have their root cause in our DNA / RNA.
Changes in our DNA / RNA are not easily made with old-fashioned obsolete methods.
Quantum Awareness is the latest and most modern method of balancing the life force in the human body. It is completely adapted to the man of the New Age.
The Quantum Awareness Module is composed of the following programs:
The chakra program for 13 chakras. This is a complex program
Aura – Sóma color therapy program
Color and Radiation Therapy Program
Audio Frequency Therapy Program
Individually adapted numerical programs
Programs belonging to the 1-5 dimension
I Ching program
SRT program
Affirmation program
Sacred Geometry program
Zone – Pyramid program
Mudras program (instead of performing the program manually, it is done automatically via the brain).
Detox program etc ..
NOTE. All the above mentioned programs run completely automatically from our QUANTUM COMPUTER.
Only our brain frequency-based Gamma, Beta, Alpha, Theta, Delta-Breathing programs should be practiced daily and together with an audio program instead of meditation.
NOTE. Each program from the Quantum Computer runs every other day with different time intervals. The programs start at 05:00, 07:00, 09:00, 13:00, 16:30, 21:30 and takes place in different time intervals and intensities. These are individually adapted.
Price: 3,500 SEK (€ 350) per year, including membership.
NOTE. You basically pay SEK 9.60 / day for 365 days a year for your fantastic development and health program. You cannot buy this for millions.
PS. This internal resource development program is part of AIC and the CelesteMethod®
Sincerely
Sandor Markus, Ph.D., MD., S.T.D. & Ann-Sofie Hammarbäck, S.T.D, B.A.
NOTE. You who subscribe to the Quantum Awareness & Quantum Harmonization module, can order the add-on program via email: sandor.markus@human-academy.com
The add-on program accelerates recovery from various types of ailments and contributes to a faster development of a higher quality 5D consciousness development. It improves the state of health in a shorter time than has been possible so far.
The add-on program is "Copyright © -protected" and is not allowed to be used by other family members or any outsiders who are not involved in the Quantum Awareness or Quantum Harmonization program.
Anyone who violates our agreement will be shut down from the system automatically.
The supplementary program costs SEK 1,000 / subscriber and is paid to AIC's bank transfer: 197-5101.
Mark the payment "Membership add-on".
Brainwave states and connections to higher dimensional worlds, density levels
Once you understand what different brainwave states mean, how they affect your perspective and your consciousness and how you can control them quickly and effectively through the Quantum Awareness program, you will feel that only you can influence your own mood and take responsibility for your health, your own well-being.
Our intention here is to highlight information that is relevant to your daily activities and in relation to getting in touch with extraterrestrial beings.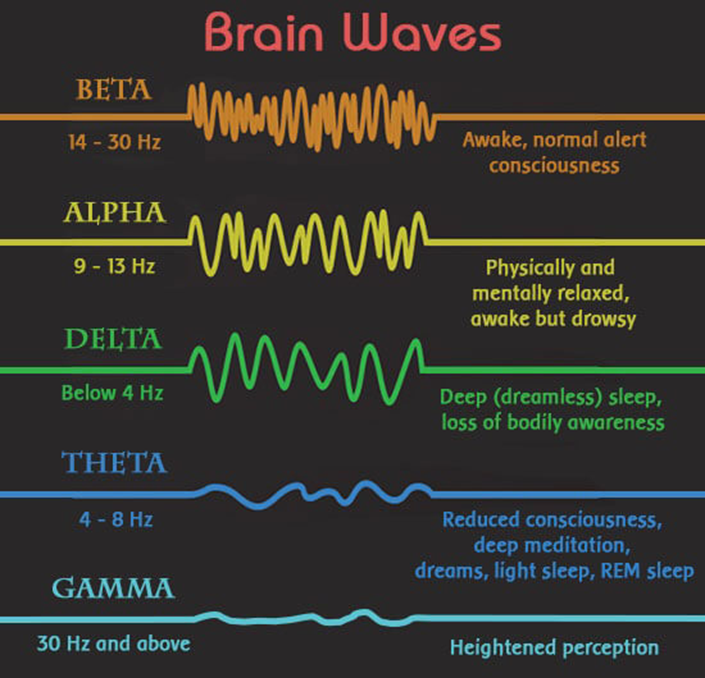 The Human Brain's five communication pathways
Your body is essentially an electromagnetic biological machine. The electrical activity comes from the brain and is shown in the form of brain waves.
The brain waves change according to what we do and feel. When slower brain waves are dominant, we can feel tired, slow, sluggish or dreamy. The higher frequencies are dominant when we feel wired or hyper alert.
It is important to familiarize yourself with the following five brain wave states. They will encourage you to start paying attention to how you move from one state to another and what triggers you have that lead you into daydreaming, trance, hypnosis or to full alertness. You can also start paying attention to people around you and observe if they show signs of different brain wave states.
If ET-contacts or channeling of beings from other dimensions is something you are interested in, then pay special attention to the Theta Brainwave state.
More on that at the end of this lesson. Now we take the basics of each brain wave state.
DELTA WAVES (0.5 TO 3 HZ)
Delta brain waves are slow, "loud" brain waves (low-frequency and deeply penetrating, like a drum beat). They are generated in deepest meditation and dreamless sleep. Delta waves disrupt external consciousness and are the source of empathy. Healing and regeneration are stimulated in this condition, which is why deep restorative sleep is so important for the healing process.
THETA WAVES (3 TO 8 HZ)
Theta brain waves most often occur in sleep but are also dominant in deep meditation. Theta is our gateway to learning, memory and intuition. In theta, our senses are withdrawn from the outside world and focused on signals coming from within. This is the twilight state that we normally only experience fleetingly when we wake up or fall asleep. In theta we are in a dream, vivid images, intuition and information beyond our normal conscious consciousness.
ALFA WAVES (8 TO 12 HZ)
Alpha brain waves are dominant during silent thoughts and in certain meditative states. Alpha is the "power of the present", of being here, in the present. Alpha is the resting state of the brain. Alpha waves help overall mental coordination, calmness, alertness, mind / body integration and learning.
BETA WAVES (12 TO 38 HZ)
Beta brain waves dominate our normal waking state of consciousness when attention is focused on cognitive tasks and the outside world. Beta is a "fast" activity, present when we are attentive, engaged in problem solving, assessment, decision making or in focused mental activity.
Beta-brain waves are further divided into three bands: Lo-Beta (Beta 1: 12-15 Hz) can be seen as a "fast idle", or thoughts. Beta (Beta 2: 15-22 Hz) is high commitment or actively figuring something out. Hi-Beta (Beta 3: 22-38 Hz) is a very complex thought that integrates new experiences, high anxiety or excitement. Continuous high-frequency processing is not a very efficient way to power the brain, as it takes a huge amount of energy.
GAMMA WAVES (38 TO 42 HZ)
Gamma brain waves are the fastest brain waves (high frequency, like a flute), and relate to the simultaneous processing of information from different brain areas. Gamma brain waves send information quickly and quietly. The most subtle of the brainwave frequencies, the mind, must be silent to access gamma.
Gamma was dismissed as a "reserved brain noise" until scientists discovered that it was very active when it was in a state of universal love, altruism and higher virtues. It is speculated that gamma rhythms modulate perception and consciousness, and that a greater presence of gamma relates to increased consciousness and spiritual growth.
I encourage you to experiment with using the many music options available on YouTube with binaural beats or isochronous tones that stimulate these different brainwave states. Create your favourite playlists and have them as your best tools when you need to switch from stressful or tired mode to a more desirable state.
In terms of your connection to your galactic-I aspect (Soul), or to other dimensional extraterrestrial beings, Theta is the best brainwave state for opening a CONTACT, an experience with extraterrestrial entities (beings).
NOTE. It is highly unlikely that you would perceive extraterrestrial or other dimensional beings in Beta brainwave states.
If it is your great innermost desire to join with light beings, then practice staying in the Theta brainwave state often. But before being able to do that, you need to remove your subconscious blockages. You can do this with the Quantum Awareness program and the Tetha breathing program.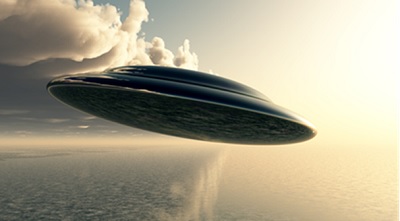 This is not fiction but reality!
Anxiety is the end result of old accumulated fear, panic and having lost control of your life.
All situations can trigger anxiety. Usually, circumstances where you felt that you lost control in the past can be important trigger points for this type of anxiety to appear. This type of anxiety can also be related to an inherited ancestral trauma. So if you are not 100% sure when and how this anxiety started, do not worry! Our exercises will help you clarify these deep unresolved subconscious memories, whether they belong to you or your family's DNA heritage.
In most cases, they are not even from your lifetime. When you observe this type of anxiety, you are looking at an issue that you feel challenged with in combination with the trauma associated with losing control. For example, let's say you are afraid of heights because you fell from a certain height. Falling triggers a huge amount of stress and shock because when you fall you are completely out of control. Loss of control is one of the worst traumas that the body and mind can experience because the loss of control at the cellular and biological levels can lead to your death – and your body is always programmed to keep you alive.
Did you know that most phobias, for example, are related to your heritage?
When you experience this type of trauma, the body makes sure that it remembers this trauma and triggers sensations from your subconscious about how you felt when you lost control when you fell, to stay away from all areas that are located at a high level.
The Quantum Harmonization Program (CelesteMethod® 2,3)
https://www.celestemetoden.com