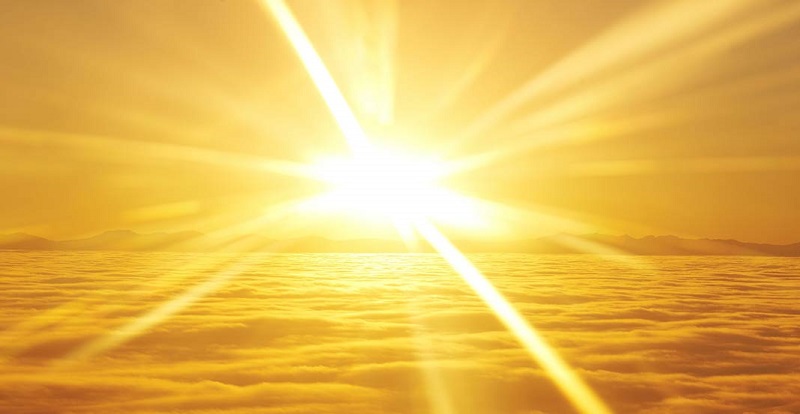 Message from Andromeda, Arcturus and the Pleiades
Beings from Andromeda, Arcturus and the Pleiades have an urgent message for the inhabitants of the earth. These beings are here now to help us with the transition to the next density level. But they will not show up or help us unless we do the part required by us first.
We humans cannot count on that all of a sudden just being helped to a higher existence by these beings. We can only get help if we ourselves actively strive for and train for higher knowledge and consciousness.
When enough people here on earth start and keep training for a higher consciousness, then we will attract their help. Women find it easier to start this process, as they are less critical of new processes. Many women feel what they want to do – they are less intellectual compared to men, who want intellectual explanations. There is really no intellectual explanation for what this higher consciousness means, since this consciousness is not intellectual.
When a sufficient number of people on earth have started their training for a higher consciousness and really want a bright, true and harmonious existence which gives a higher perspective on life and themselves, then only these extraterrestrial beings can help us.
The earthly people who follow this upward trend are those who have taken responsibility for their training toward higher qualitative quantum consciousness. Now we all have the chance, but more of us must make the decision to start this higher process of consciousness, this training toward higher qualitative multidimensional quantum consciousness.
We must all do our best to evolve.
The soul is the Unifier and the Only Light – seek the Light!
Membership for free for higher consciousness at the AIC Association
Start your path of development and evolve beyond all so far known to you. It is an interesting journey that will show to give profound positive changes for you.
We offer you a Free Membership at the AIC Association and give you the Portal Meditation – a Guided Meditation that you can use every day. On your Membership page, there are instructions on how you proceed when having started your evolutionary path.
The Free AIC Membership includes:
The Guided Portal Meditation
The Cosmic Brain Program
Drip-fed Teachings for 13 weeks.
Further instructions of how to proceed…
One who longs to reach communion with the Almighty Unity Field, God, must first of all wash away all filth from his mind with love and the forgiveness of water. The veil is then removed from our eyes, and only then it is possible to see the Creator.
Water is also a symbol of the era we are now leaving – the Age of Pisces. We have lived in a world of emotions without seeing what's beyond it. Our consciousness has been distracted out towards the world and towards all exterior that has come in our way – we have focused outwards.
We are now entering the Age of Aquarius – where the "baptism with water" symbolizes the redeeming grace for us by the Almighty Unity Field, the Ocean. If we welcome it and give it the opportunity to wash away from us all the programming that we have created for ourselves through eons of lives in the form-manifested universe – then we will emancipate from the mind's lower qualitative influence.
The redeeming "water" washes away all of our lower mind programming. This is done through guiding information about the cosmos and about yourself as a human being, your possibilities to develop, evolve and of course the right consciousness training. When you take part of the "baptism with water" you receive information about the spiritual purification and what you need to do. You learn how to train your consciousness from a lower quality mind oriented consciousness to a higher qualitative spiritual multi-dimensional quantum consciousness – free from all bondage of mind.
The baptism with water is done through weekly studies for 13 weeks behind login at www.worlddoctrine.org (CelesteMetoden® Step 1, AIC Association).
Afterwards, you will get information of what is required of you to be "baptized with fire".
John the Baptist said: (Luke 3:16, Matthew 3:11)
I baptize you with water for repentance, but he who is coming after me is mightier than I, whose sandals I am not worthy to carry. He will baptize you with the Holy Spirit and fire.
Very fortunate is the one who sacrifices himself in the fire of love and thereby destroys his lower quality ego and meets God – Christ within – first then can we see the Creator in His radiating form within ourselves.
//Unifier